Daniel Craig hit theaters Nov. 14, 2008, reprising his role in the reboot of the famous 007 series, topping box offices and becoming the highest grossing opening night film in November and the highest grossing Bond film ever.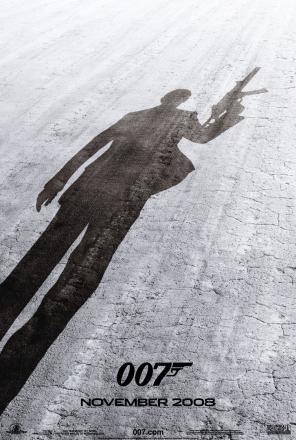 "Casino Royale" was seen as a huge success in the Bond series, the 22nd film marked the reboot of the 007 franchise, with new cast members and new story lines, literally starting the story line from scratch.
"Quantum of Solace" is a direct sequel to "Casino Royale," starting one hour after where the last movie left off. Bond has just captured Mr. White and is in a car chase to get him into the safety of MI6, the British secret service.
White confesses about a secret organization called Quantum that backed "Casino Royale's" villain, Le Chiffre, and that eventually leads to the death of Bond's love, Vesper Lynd.